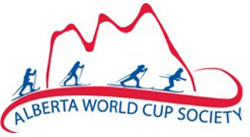 The Alberta World Cup Society (AWCS) and Cross Country Alberta (CCA) are supporting our athletes, through coach development, for the Canada Winter Games in Red Deer 2019. Support is available via the Legacy Investment Funds from the Ski Tour Canada 2016 events recently held in Canmore. This is a reimbursement program retroactive to January 1st 2017, awarded to successful coaching applicants who have completed a coaching program as listed below.
Coaches are invited to apply for Legacy Grant funds to help offset costs for their coach development. You are invited to make use of these Legacy funds as you may have a direct impact on potential athletes that would make up Team Alberta for Canada Winter Games.
We encourage you to develop and improve your coaching abilities through higher certification and practical experience. There are many opportunities available to develop your certification through the NCCP pathway. We will also assist with costs associated with mentorships and on snow coaching development through camps in both summer and winter.
Coaches may apply for grant funds to take part in NCCP training courses at the L2T, T2T and Comp Development Levels, or any Para-Nordic coaching development course. There will also be grants available for Provincial Coaching Experience opportunities at camps and events in both Dry Land and On Snow Sessions.
Alberta Coach Development:
2017/18
Grant Fund for Alberta Coaches at the NCCP Learn to Train (L2T) and higher levels to take the next levels of coaching development
Grant Fund for Coaches to take part on the Provincial Coaching Experience (PCE) a process in selecting and supporting coaches to fill roles at specific training camps and at High level competitions
Grant Fund for three club coaches (who would otherwise not participate) of Alberta Ski Team or Development Team athletes to attend training camps both dryland and on snow.
Grant Fund as "matching funds" for coaches to access other grant money available
2018/19
Grant Fund for coaches to further NCCP Certification
Download the Coaching Development Application 2017-18 Form in .pdf format HERE
or fill out the online application form below.
Please contact the AWCS office if you have any questions or wish to have an application emailed to you. info@albertaworldcup.com
Online Application Form: