Brought to you by Alpine Insurance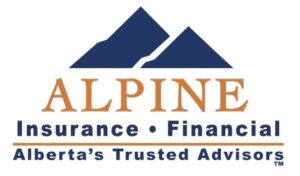 It is a good idea to shop around every few years to make sure that you have the best coverage at the best price. Circumstances are constantly changing and evolving in the insurance industry, so having a knowledgeable broker working for you is one of the best ways to achieve this. We offer a full range of insurance products including auto, home, tenant, condo, motorcycle, RV, boat and many more!
An Insurance Policy can be cancelled at any time but there are some steps to take before you switch:
Alpine Insurance can shop the market for you and find the best rates and coverage. Call 844-581-0444 or visit https://alpineinsurance.ca/get-an-insurance-quote to speak to an Account Executive. Make sure to mention your are part of Alberta World Cup to get access to great benefits.
You will want to check with your current insurance company and find out if there are any cancellation fees. Usually there will be a short-rate cancellation fee depending on the insurance company and how far you are into the policy term.
Do not cancel your current policy until you have officially signed the new application because a quote may change if there is undisclosed information or anything material changes.
Alpine Insurance can verify the information and send you an application, this can all be done electronically and nothing needs to be done in person.
Once you complete the application, Alpine will send confirmation that the policy is bound and everything is confirmed.  You can then contact your old insurance company to cancel the policy. You will likely have to sign a cancellation form.
The old insurance company will issue a refund for any unearned premium if you paid yearly but they will deduct any cancellation fees from that.
As you can see, the process to switch insurance companies is very easy, but there are some very important steps. Contact us today to find out about the benefits.