Alberta World Cup Society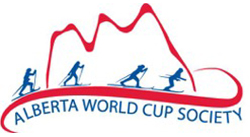 To develop and grow cross country skiing in Alberta through hosting world cup races and by providing resources for officials, athlete and coach development.
The athlete and coach development goals are achieved through the Society's operation of the Alberta World Cup Academy.
The sport and officials development goals are achieved through hosting world-class events.
The Society has consistently leveraged world cup races to develop officials and volunteer capacity in Alberta. We are proud of the fact that our event volunteer group of 250+ individuals has come from over 25 different communities in Alberta.
The Society hosted FIS world cup races 2005, 2008, 2010, 2012 and most recently in 2016. These AWCS races were held exclusively at the world-class Canmore Nordic Centre. (In 2005, the AWCS event partnered with a world cup race in Vernon; in 2012, the AWCS event partnered with a world cup race in Quebec City and in 2016, the AWCS event partnered with Quebec City and Ottawa to conclude the last 4 stages of an 8 stages World Cup series).
In each world cup event, the AWCS has worked in partnership with the Government of Alberta and has been the grateful recipient of significant funding. Comprehensive accountability reports have been filed in each case. The Society has also been the grateful recipient of funding support from Sport Canada and major sponsors brought into the event by either the AWCS or Cross Country Canada. In every instance, the AWCS has worked in close cooperation with the International Ski Federation (FIS) to ensure the races are held at the highest possible international competition standard. The AWCS world cup races have consistently rated in the top 3 events in the years they have been held, based on FIS surveys of participating countries.
The AWCS provides volunteer and professional leadership and management to these multi-million dollar events. We engage professional staff to execute the event plan and work with our volunteer leaders to ensure that world-class standards are being met in every facet of the event. Our goal is engage the local communities and the broader community of Alberta cross country skiers and non-skiers. AWCS world cup cross-country events have become a magnet for celebrating our sport, our athletes, our heritage, the beauty of our winter scenery and vibrancy of our enthusiastic host communities.
We have opened up our communities to the skiing world and teams have enthusiastically told us they want to come back as often as possible.