Dear Friends of the Alberta World Cup Society,
OUR ANNUAL FUNDRAISER – COCKTAIL DINNER & SILENT AUCTION IS BACK!
TAPAS-STYLE DINNER
When: November 11, 2023, 5pm – 10:00pm
Where: Bill Warren Training Centre, The Haig Room
Cocktail Bar Setting:
Once again Chef Patric Stettler, owner of PS Modern, is generously volunteering his time and creativity to serve up to 30 different dishes throughout the evening, including oysters, rib-eye, steak, truffels, and more.
We will showcase some of our online auction items, and will have a live auction for 1-2 special items.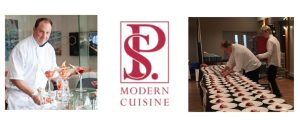 Ticket Price: $100 per person
Ticket Bundle: 8 people $720
(As this is a tapas / cocktail-type dinner, tickets can be purchased as a bundle, but they do not include a table reservation)
Included:
Welcome Cocktail & Sodas
Up to 30 different delicious, high-end tapa-style dishes
The knowledge that you are supporting athletes that pursue development in the sport they love
ONLINE SILENT AUCTION
When: November 5, 8:00am – November 12, 2023, 9:00pm
If you want to give additional support to our athletes, or want to get early Christmas shopping done:
Check out auctions items ahead of time!
Online catalogue is updated regularly.
Auction will be open for bidding for one week.
Our dinner will be hosted on the last evening before auction closes the next day, and we are available to answer questions and show you how to use the online system.
Over 100 different items will be available:
Arts & Crafts, Clothing & Equipment, Entertainment, Experiences, Holiday Getaways, Food & Beverages, Wellness, and more.
We will keep a few surprise items for our live auction held during our Taste of Fall Dinner.