New this year: World cup Vip experience
Roll-in and park in the VIP parking by the Day Lodge!
View races from the WARM Day Lodge VIP Suite or feel the breeze as athletes race to the finish line in the reserved outdoor VIP viewing area.
Enjoy a continental breakfast, followed with a warm lunch. Snacks, and beverage service, including beer and sodas available all day!
Behind the scenes experiences as well as special presentations.
Make new friends and connect with  the Nordic Community!
$250/day  |  Super Fan 4 day pass $850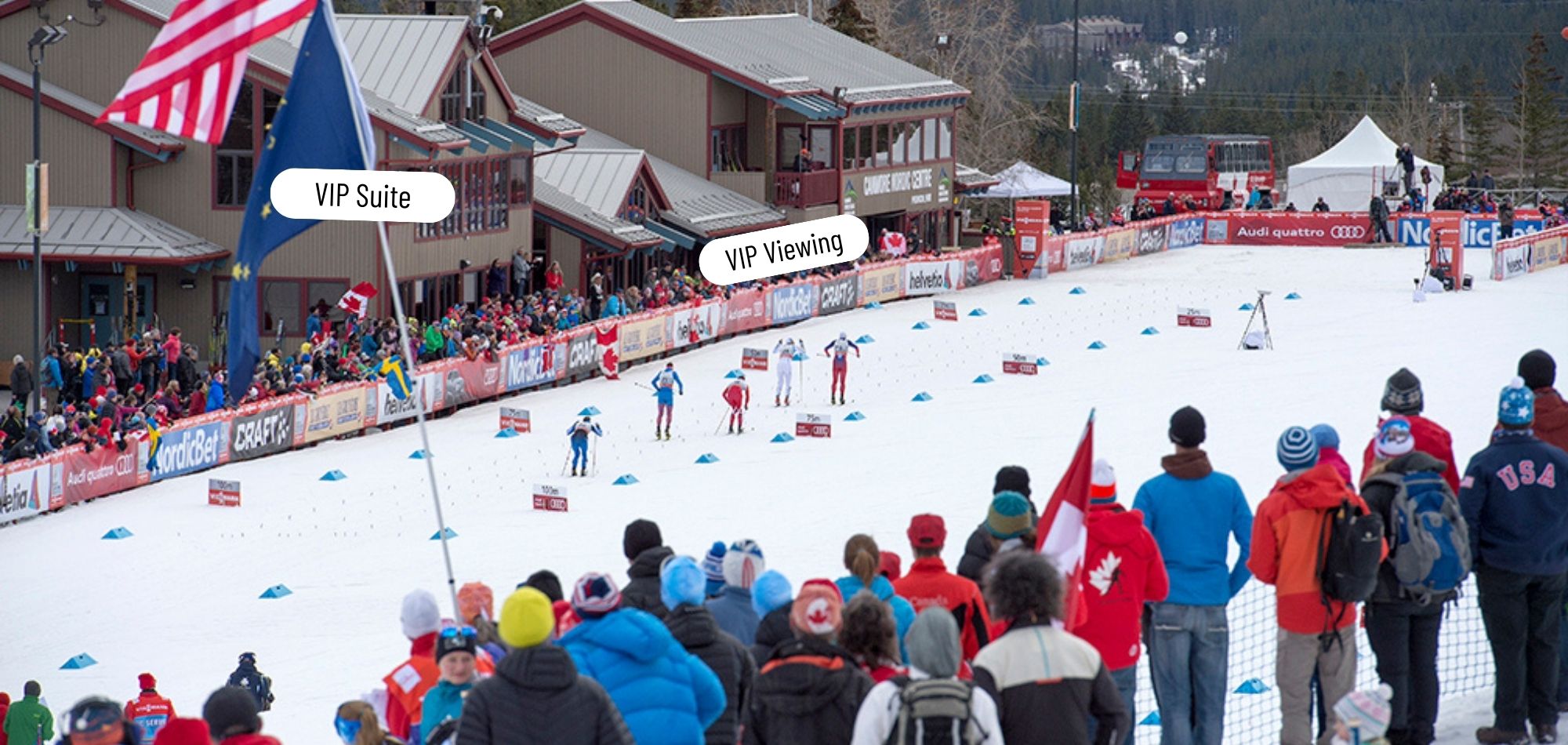 WORLD CUP VIP SUITE
Enjoy an elevated experience, from an unparalleled viewing angle!
Located in the Day Lodge, the VIP Suite offers a spectacular view of the stadium and race course with the Rocky Mountains providing a stunning backdrop. Wanting to be closer to the action, no problem! We have allocated prime outside space for our VIP guests located by the Finish line.
PLAN YOUR VISIT
Once you've booked your VIP Experience, don't forget to look at our PLAN YOUR VISIT  page to book your trip. It is designed to help you prepare your visit to the World Cup!
INTERESTED IN BRINGING A GROUP?
We welcome all groups! We have worked with Banff Airporter to provide a special offering to VIP guests with their sedan service. Please contact annie@banffairporter.com to make arrangements.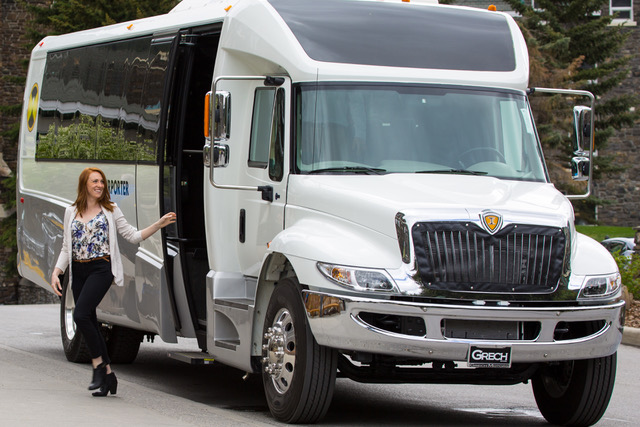 FREQUENTLY ASKED QUESTIONS
When does the VIP Suite open every day?
The VIP Suite opens an hour before races start daily, at which time Continental breakfast is being served.
Tell me more about VIP Parking
The parking adjacent to the Day Lodge will be reserved for our VIP guests. Roll-in on race days and walk to take part in your VIP experience.
THANK YOU TO OUR PARTNERS