Preview upcoming World Cup stages
March 9, 2020 –  Alberta World Cup Cross Country 2020 – Organizing Committee
Statement on COVID-19:
In consultation with Alberta Health Services, the Alberta World Cup Society is moving forward with plans to host the 2020 COOP FIS CROSS COUNTRY WORLD CUP in Canmore, March 20-22, 2020. To ensure public safety during the event, extra preventative measures will be taken, such as additional hand sanitizer stations and heightened awareness of hygiene, as recommended by Canadian Health Authorities.
The Canmore World Cup Organizing Committee will also share information about best practices with the World Cup organizers in Quebec City and Minneapolis. Health and safety recommendations from the Canadian Snowsport Association and Nordiq Canada will also be incorporated into the Canmore event. We are committed to hosting the best event possible, and will continue to implement recommendations in order to host the best event possible. At this time, eighteen teams are confirmed for the event, including the top skiers in the World.
As the next week unfolds, the event leadership team will continue to assess the situation daily and adjust the event as needed. For the latest information on COVID-19, visit  https://www.albertahealthservices.ca/topics/Page16944.aspx
March 9, 2020: Statement from our National Sport Organization:
Nordiq Canada Ready to Host Top Cross-Country Skiers at World Cups in Quebec and Canmore along with Nation's Best at Canadian Ski Championships in British Columbia
March 6, 2020 –  Alberta World Cup Cross Country 2020 – Organizing Committee
Statement on COVID-19:
CANMORE, ALBERTA, March 6,2020 –As host of the 2020 COOP FIS Cross-Country World Cup in Canmore, the safety of our fans, volunteers, athletes, coaches and staff is our top priority. The Organizing Committee is monitoring the situation closely, and working in conjunction with Alberta Health Services to ensure precautions are taken to create a safe environment. We are also working with our International and national sport partners to review necessary countermeasures required for the event.
Currently, we are moving ahead with the 2020 COOP FIS Cross-Country World Cup Finals in Canmore. We look forward to staging a safe and great competition for the World's best on March 20-22, 2020.
We will provide updates on our website and social media channels as new information becomes available.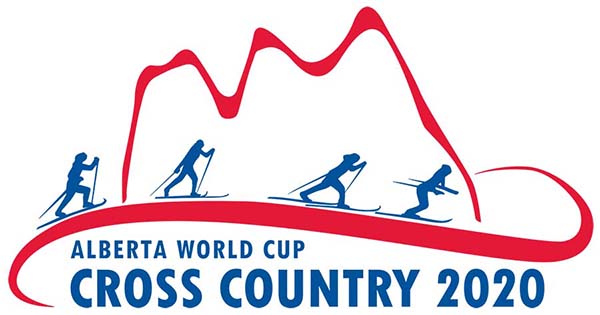 Thank you to our Partners!