Compilation of FIS Cross Country video.
Subscribe to FIS Cross Country Youtube channel.
Since the beginning of the season, FIS Cross-Country has partnered with 7th Frame Productions to produce high-quality behind the scenes videos from the FIS Cross-Country World Cup. The quality improvement of the 'Inside the Fence' series by FIS Cross-Country has been noticeable and widely met with approval.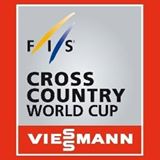 The FIS Cross-Country team and 7th Frame have produced videos from Ruka, Lillehammer, Val di Fiemme and Otepää. Behind the scenes stories will be also unveiled in Östersund, Lahti, Drammen and Oslo.
If you want to know what it takes to ski the final climb of the FIS Tour de Ski on Alpe Cermis, or you are eager to learn how to make a perfect lunge and win every sprint, visit FIS Cross-Country Youtube channel. Make sure you subscribe not to miss any new behind the scenes video!

Team Sprint Spirit in Otepää – Inside the Fence

The Perfect Sprint Finish – Inside the Fence

Cross-country's toughest climb – Inside the Fence

The Amazing 2015 Tour de Ski – Inside the Fence – FIS Cross Country Val Di Fiemme

What is a stage World Cup?

Olympic memories from 1994 Lillehammer Games

World Cup's best talk race time warm up

World Cup starts anew with Ruka sprints