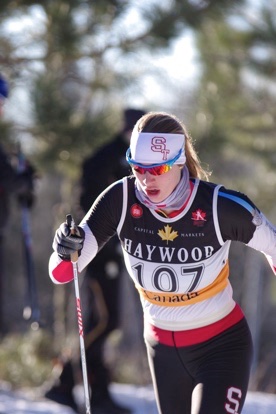 Quiet, subtle, silent – one of those people who just tends to fly under the radar. These are the qualities of someone Dahria once met… probably. As for Dahria, well I suspect that while growing up in Whitehorse she decided she didn't care much for subtlety. From my experience most northerners don't and that's just as well.
From a young age, Dahria demonstrated a talent for a wide variety of sports,perhaps most notably basketball, before making the choice to pursue skiing full time. Although we feel sorry for basketball's loss, she appears to have made the right choice as over the last few years she has proven to be one of Canada's most promising skiers. In that time she has represented Canada internationally at the World Junior, World U23 and World Cup level and has achieved some impressive results in the process including top 15 at World Juniors and a senior national title in her first year out of the junior ranks.
Outside of skiing, Dharia takes courses through Athabasca University and has established herself as the teams and, it's not a stretch to say, the skiing communities top baker of birthday cakes. Dahria brings a great mix of enthusiasm and intensity to the team while never forgetting to have fun in the process. These qualities make her a great teammate even though as far as I'm concerned the Birthday Cakes were more than enough.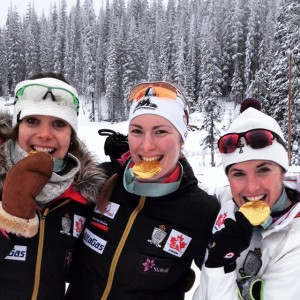 Dahria after winning her first Senior race in her first year as a senior