The IBU Cup returns to action on Dec. 29.
In Canmore for two races from Feb. 27 to March 6.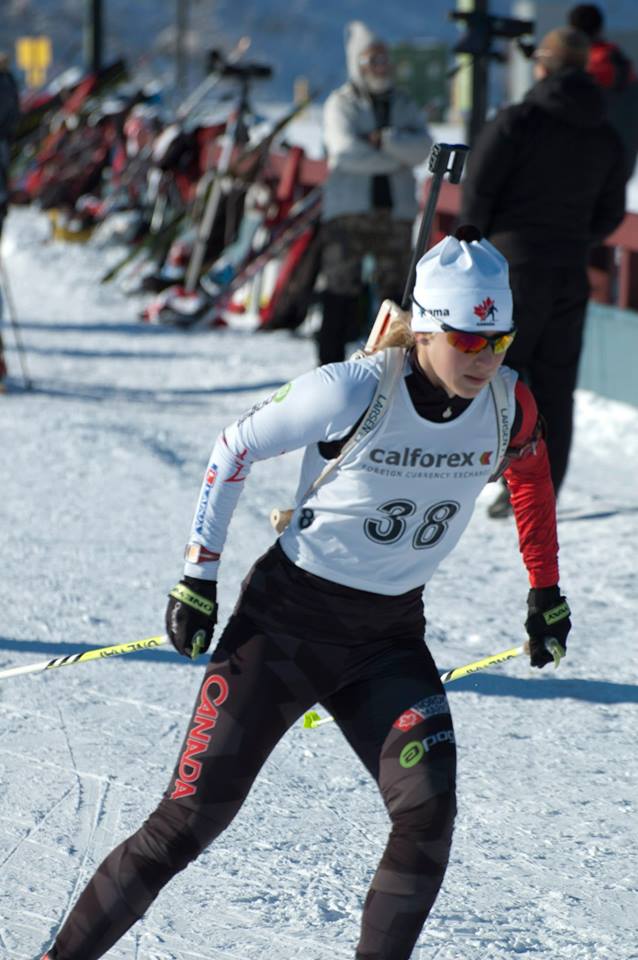 Justin Brisbane, Rocky Mountain Outlook December 23, 2014
Canmore's Scott Gow shot clean and missed gold by a mere 1.6 seconds to continue Canada's strong run on the IBU Cup in Obertilliach, Austria on Friday (Dec. 19).
The man they call Thor due to his mastery of the weight room (Gow regularly outlifts his teammates by a substantial margin) had great speed to match perfect marksmanship on the day.
"I've been trying to get on the podium for a while and I've always seemed to fall short in either skiing or shooting. Today, both came together nicely," Gow said.
He finished the 10 kilometre race in 26:02 for a silver medal, just a blink of an eye behind Baptise Jouty of France for the gold.
After missing a shot to start the year on the world cup, Gow started slowly on the IBU circuit, a feeder league for the top level. He's improved through each race and fixed a few mistakes with his standing shooting.
"Going into today's race, my focus was on good shooting. I had been struggling a little bit with standing shooting the past few weeks, so clean shooting was at the top of my list," Gow said.
Finding that extra two seconds to win a race will be tough, but definitely doable.