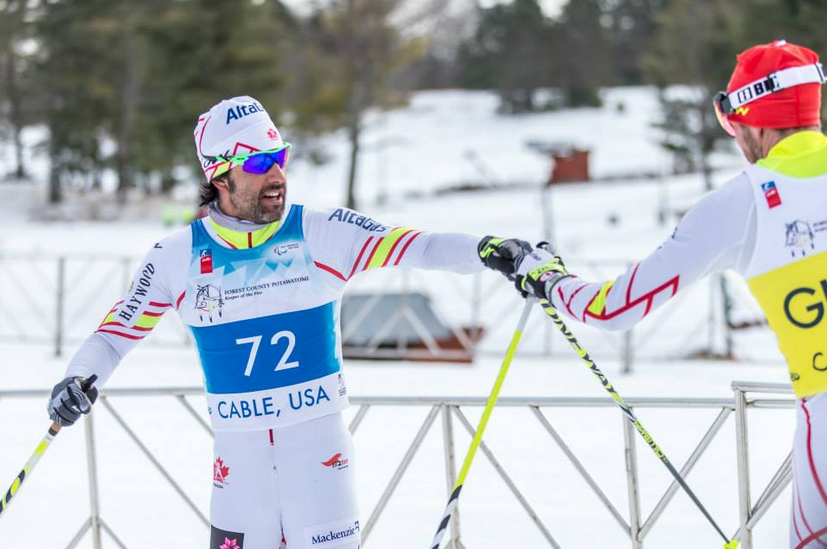 Powerhouses @BrianMcKeever @xcerik crowned para-Nordic World Champs at @IPCNordic #Cable2015 http://t.co/lbdBgv60wV pic.twitter.com/PDc6negoXR

— CDN Paralympic Team (@CDNParalympics) January 26, 2015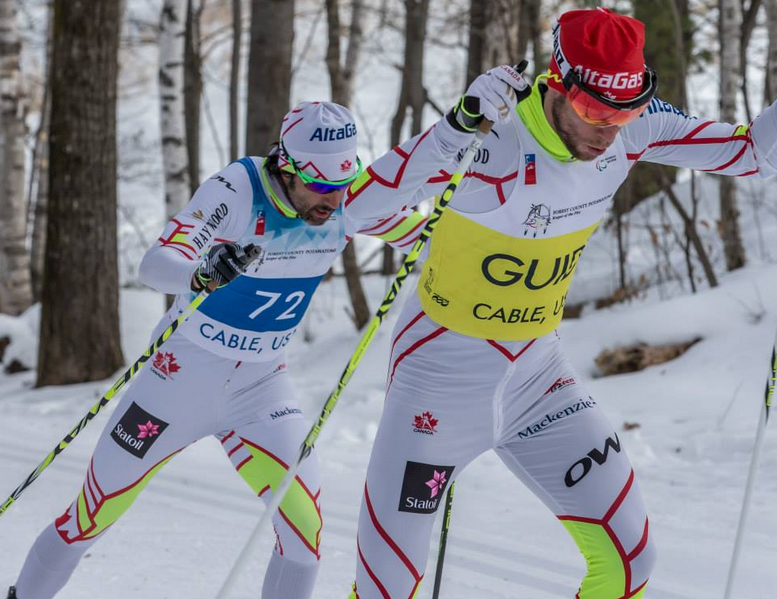 Brian McKeever And Erik Carleton Crowned Para-Nordic World Champs
January 25, 2015 Source: Cross Country Canada
CABLE, Wis.—Brian McKeever and his guide Erik Carleton successfully defended their IPC World Championship title in the men's 20-kilometre cross-country ski race on Sunday in Cable, Wisconsin.
Competing in his lone event at the 2015 IPC Nordic World Skiing Championships, the 35-year-old McKeever, of Canmore, Alta., and his guide, Erik Carleton, hammered the field to clock a time of 43 minutes, 44.5 seconds in the men's visually impaired skate-ski race.
"It has been a pretty rough season to now, but it is starting to come around and today is validation of that. I'm pumped to see it come together," said McKeever, who arrived late last night and will only do this one race at the IPC Nordic World Skiing Championships. "The wax guys and coaches worked hard to choose skis for me. They deserve a big part of today's medal because we were able to come in here, put our work boots on and race.
"I'm excited I was able to do a good job today and prove to myself I am where I'm supposed to be. I am now looking forward to the rest of the season."
A winner of 13 medals, including 10 gold, in four trips to the Paralympics, McKeever and his Calgary-based childhood friend, Carleton, have been nearly perfect since teaming up with each other for the World Championships four years ago. The dynamite duo also teamed up to win two golds at the 2014 Paralympics. McKeever won his third gold with Graham Nishikawa.
Thomas Clarion, of France, skied to the silver medal with a time of 46:29.8, while Russia's Stanislav Chokhlaev rounded out the men's podium in third at 45:42.2.
Olympic champion, Chris Klebl of Canmore, Alta., narrowly missed the podium in the men's 15-kilometre sit-ski division. Klebl, who won his first Paralympic gold on the final day of the Games in Sochi, clocked a fourth-place time of 45:37.2.
Also read
McKeever golden at Worlds in Wisconsin By Justin Brisbane Rocky Mountain Outlook January 29, 2015
It's rare that an athlete, in the midst of a rough season, ends up with a gold medal at world championships, but such was the case for Brian McKeever.