A wonderful season with the Alberta World Cup Academy.
Lars Hanel, back in Germany. December 2014.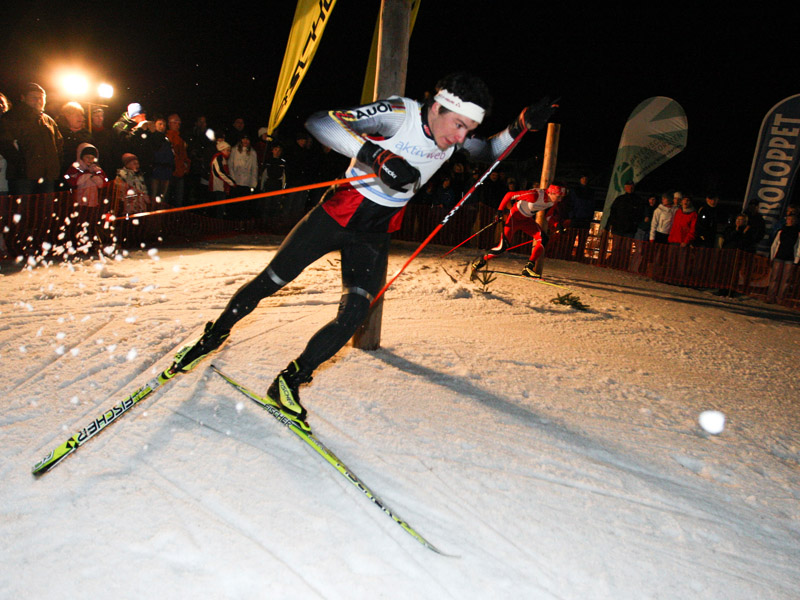 I came to Canmore right after I had finished my courses of studies at University of Leipzig in October 2013 (Bachelor of Education & Bachelor of Sports Science). One of my major goals was to gain more experience in working with athletes – especially high performance athletes in cross country skiing.
As a former member of the German Ski Team, and through my courses in sports science at University, I got very familiar with the German training system. However, I always wanted to know more about the training systems of other leading "winter sport nations". Thus, I felt so happy that the AWCA gave me the opportunity of coming to Canmore and working with the team for an entire winter season.
All the coaches and the team members gave me a very warm welcome and supported me to get settled in the first couple of weeks. For that reason, it was a lot easier than I expected to make myself at home in Canmore. As an athlete, I got to know many beautiful places in Europe but to be honest, I cannot remember any region which is comparable to Canmore. It is not just a wonderful town to live in. For my part, I believe that it probably is one of the best places to be for an ambitious and developing cross country skier. There are ideal conditions for every kind of training, whether it is for skiing in the winter or for running and strength sessions in the summer! You will find everything, what is necessary to become a world class athlete in cross country skiing.
Being part of the team was a great experience, right from the beginning. I did really love the talks about training with the coaches Chris, Stefan and Mike, who are in my opinion extraordinarily good coaches, with lots of knowledge and passion for our sport. And that is what matters. I would have been pleased to have such excellent coaches when I was an athlete!
The support that was given by the AWCA to their athletes was awesome – from individual training plans and the supervision of the training process through to the support that was given at races. Another fact that I want to mention, is the good group climate, which is in my opinion, one of the most important things of a functioning TEAM! All of the athletes were highly motivated and they pushed each other in many training sessions. Even if not everyone could reach his or her goals during the season, every single athlete played an important role for the success of the team.
Before I came to Canmore I always believed that we have really good conditions for training in Germany. Now, I know that there are other places which are even better!