The Alberta World Cup Academy (AWCA) is excited to announce a partnership with Stoneham Nordic Apparel. High quality clothing our athletes find functional for training/racing, and appealing to wear is our goal. With ST we have the best.
ABOUT STONEHAM
Stoneham Nordic Apparel – developed with the influence of two members of the Swedish National Cross-Country Ski Team – is now coming to North America. Made with an incredible sense of details these world-class outfits are perfect to ski miles after miles feeling comfortable. But the focus on details doesn't stop with the selection of high quality materials and the meticulous manufacture; it goes further with adding a new way of lifestyle to it. The result is high-quality Nordic apparel that suits any exhausting, satisfying day out skiing and offers relaxed après-ski feeling at the same time.
ABOUT GREEN EXTREME OUTDOORS LTD
Founded in 1998 in Scotland, Green Extreme Outdoors Ltd. did specialize on Cross Country Ski and Adventure Race Equipment. With the move to Canada the company took on the distribution of Original BUFF®. Since 2000 Green Extreme Outdoors has grown the Spanish brand as exclusive Canadian distributor and the products are now available in over 600 retail stores across the country.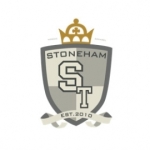 In 2014 a new brand was added to the portfolio: Stoneham Nordic Apparel. The Swedish brand chose Green Extreme Outdoors to establish the clothing line in Canada and the U.S.
A dedicated distribution, sales and marketing team works in Canmore, Alberta to continue the growth of both brands by sponsoring athletes, events and organizations like Cross Country Canada, 5 Peaks Trail running series, Banff Mountain Film and Book Festival, Fast & Female and the Alberta World Cup Academy and many more.
 AWCA AND STONEHAM/GEO PARTNERSHIP
 "The partnership with the Alberta World Cup Academy is a first important step in build the Stoneham brand in North America. We are very happy to have the chance to work with this incredible group of talented athletes and motivated coaches. Stoneham was developed with the influence of world-class skiers, so it's just perfect to continue writing the story while following and supporting young athletes pursuing their dreams," said Peter Collins, Owner of Green Extreme Outdoors Ltd.
Green Extreme Outdoors Ltd.
120-105 Bow Meadows Crescent
Canmore AB  T1W 2W8
1-403-609-0501