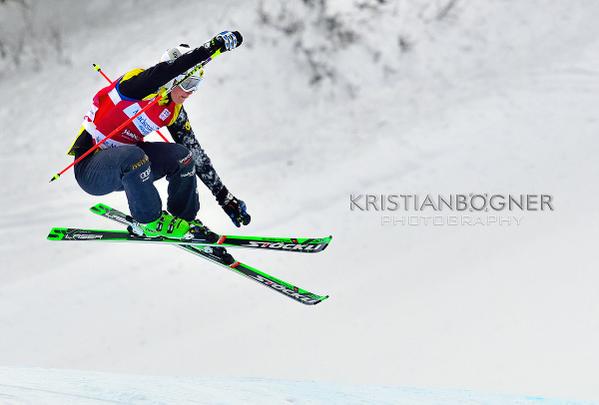 Justin Brisbane, Rocky Mountain Outlook December 11, 2014
Canadian ski-cross queen Marielle Thompson's reign of terror over Nakiska lives on, as the 22-year-old Olympic medallist won her second straight world cup gold on home soil on Saturday (Dec. 6).
It was the 15th world cup podium of Thompson's career, and this time she was able to share the steps with fellow Canadian Georgia Simmerling, who took silver for her fourth world cup podium. Fanny Smith of Switzerland finished third.
"I won the overall last season and I was hoping to keep that momentum going. I managed to do that today … it was definitely tight," Thompson said.
Thompson was untouchable through the heats, breezing through the quarter and semifinals with ease. When she reached the finals against her arch-rival Smith, there was no shortage of contact between the two skiers. The Swiss skier was right on Thompson's tail, but lost momentum after contact with Thompson, allowing Simmerling to slingshot past her, mid-flight, on the second jump.