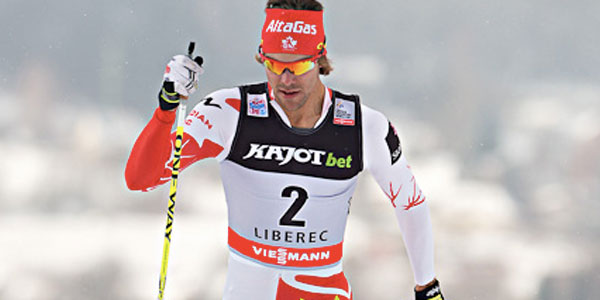 Justin Brisbane, Rocky Mountain Outlook December 18, 2014
The big man is back.
After a year of battling a nagging knee injury that sapped the strength from his towering 6 foot 6 frame, Canmore's Lenny Valjas cracked the top 15 with a 13th-place finish in the world cup men's skate sprint in Davos, Switzerland on Saturday (Dec. 14).
Valjas, 26, burst on the scene two seasons ago with a string of world cup medals and was considered a medal contender for Canada in advance of the 2014 Sochi Olympics. However, injury and illness robbed him of his speed and Canada's most promising sprinter failed to qualify with a top 30-result in a year and a half – until Saturday.
"Today was exactly the day I needed," said Valjas. "It's been a long time since I've made the heats and it has worn me down. I can't tell you how happy I am to make it today, and a result that I am happy with."