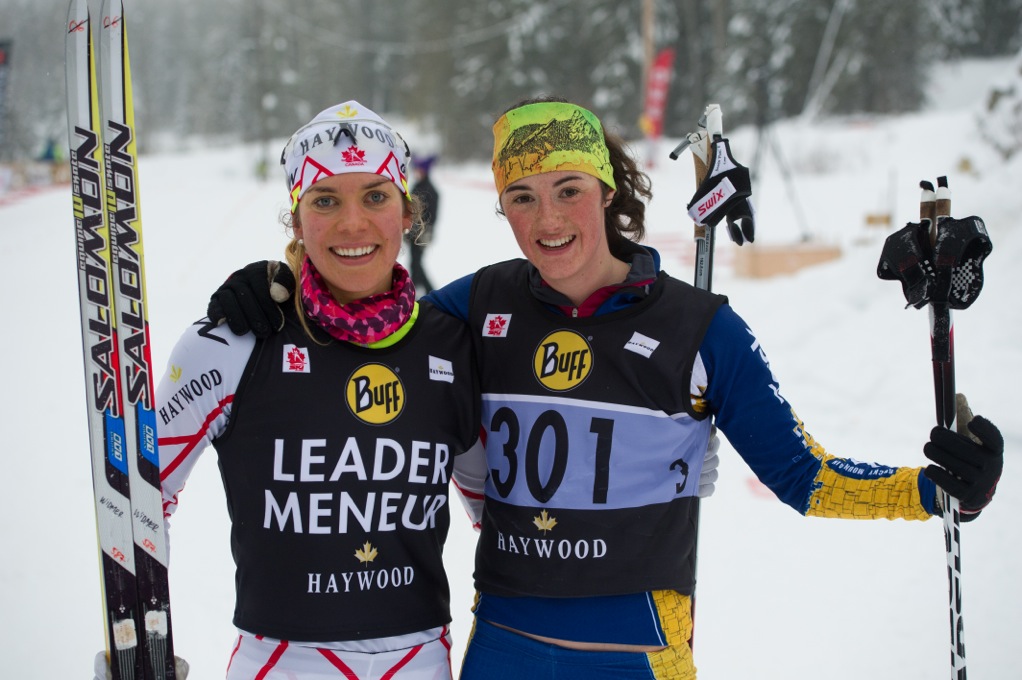 Justin Brisbane, Rocky Mountain Outlook December 23, 2014
After battling illness for the first few weeks of the season, Olivia Bouffard-Nesbitt blasted back on the scene and nailed down a decisive win in the open women's sprint NorAm in Sovereign Lake, B.C on Friday (Dec. 19).
Bouffard-Nesbitt qualified well back, but had plenty of fire for the finals to win her first cross-country race of the season.
"Today was a massive surprise for me. Going into what is essentially my first serious race of the season, I didn't really know what to expect. The coaches put together some great skis for me in the heats and I was really digging the course," said Bouffard-Nesbitt.
The 22-year-old wasn't sure how her body would hold up in the heats, but she managed to hold off her competitors in a tough field. In the final against a veteran crew, she simply trusted her speed to keep her out of trouble.
"I realized my best option was to try and get out fast and try to control the race from the front, although I'm not sure how realistic that was. I went all out and was really surprised to find myself in first with a gap, so I just hammered and didn't look back until I crossed the finish line," she said. "It paid off and I could not be happier to have earned my first NorAm victory that way."
Alysson Marshal, who won last weekend's NorAm sprints, finished second. Andrea Dupont, Bouffard-Nesbitt's Rocky Mountain Racers teammate, finished third.