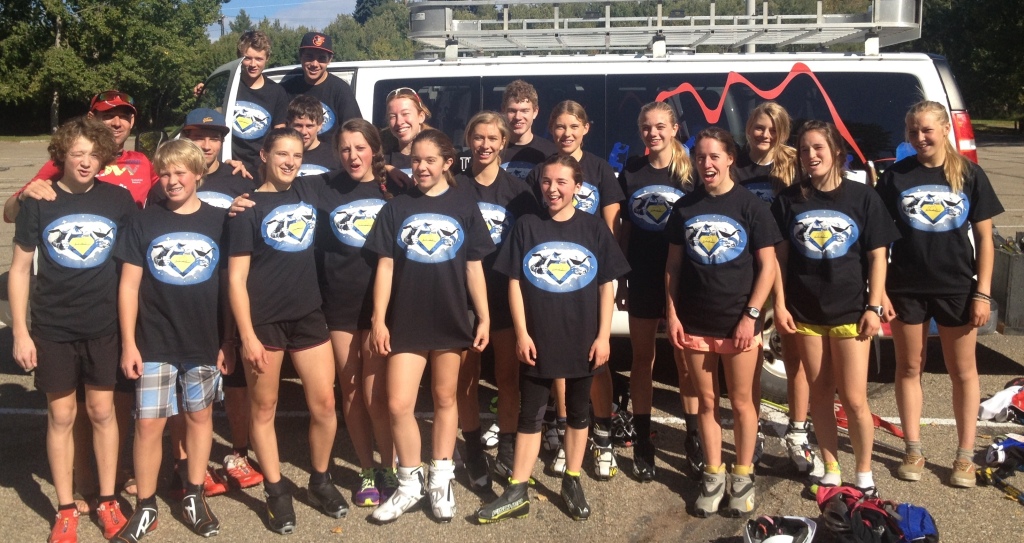 Members of The Frozen Thunder Super Camp funded an innovative training program through innovative means, including a crowdsourcing campaign at Make A Champ.
From October 20-26, junior athletes from Quebec, Ontario, Alberta, BC and the Yukon trained, lived side by side, and learned from our National Team athletes. They tuned their technique with some of the best coaches we have ever had in Canada. Most importantly, they built friendships to last the rest of their lives.
We formed a wonderful partnership with NDC Thunder Bay and the CVTC – focused on creating an interactive training camp for top-level junior athletes from across the country. Every year, the loop of stored snow in Canmore called Frozen Thunder has attracted more and more interest from ski racers and coaches from across the country. We saw this as a unique setting to host a camp and helps kids become better racers – and inspire future National Team skiers and Olympic Champions.
The Frozen Thunder Super Camp.
Support and learn more about our new junior development program. You'll help inspire our next generation of Canadian skiers! Contact Mike Cavaliere to get involved.
Read the story on Make A Champ