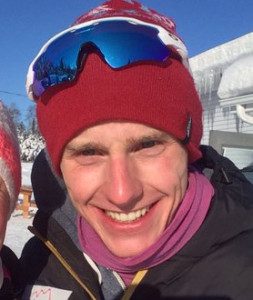 Training History:
Jack is a Soo-Finish Club alumni. From 2011 to 2014 Jack raced for the Thunder Bay
National Training Centre. Last year he made the move down to Canmore to train with the Alberta World Cup Academy.
Best result:
Jack made a breakthrough last year taking home bronze in the 15km skate at the Eastern
Canadian Championships.
Sponsors:
Dr. Michael Keating
Dr. Eric Piscopo
Shades on Caribou
Skratch Labs
Polar
Strength in Skiing:
Jack can go forever without getting tired.
Fun facts:
Jack has wicked scar
from a knife fight with Evan Palmar-Charette. In addition, he has at
least one other serious scar for every year he's been on a training centre. Jack also lkes Superman and chocolate flavoured ice cream.
Things your excited about:
Jack is excited for the coming training year and the adventures it will bring!