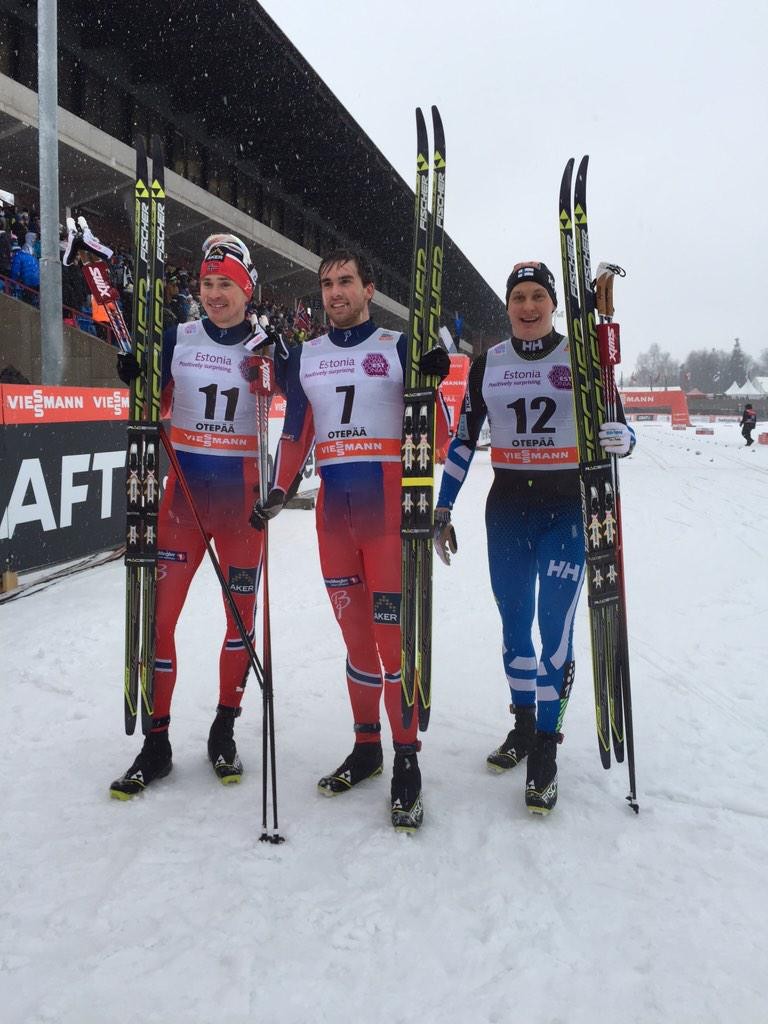 Now that's the way to win your first World Cup. @ThomasNorthug. Hattestad 2nd, 3rd and his first podium Ketelae FIN. pic.twitter.com/WRfuiKM6fv
— Cross Country (@FISCrossCountry) January 17, 2015
Younger Northug earns 1st cross-country World Cup victory
Associated Press Yahoo January 17, 2015 OTEPAA, Estonia (AP) — Tomas Northug earned his first cross-country skiing World Cup victory Saturday by taking advantage of a weakened field to win a classical sprint, while fellow Norwegian Ingvild Flugstad Oestberg dominated the women's race.
Northug, the younger brother of Norwegian star Petter Northug, mastered the wet conditions and led the final from start to finish to win in 3 minutes, 50.65 seconds.
Norway's Ola Vigen Hattestad took second by beating Finnish skier Toni Ketelae in a photo finish.